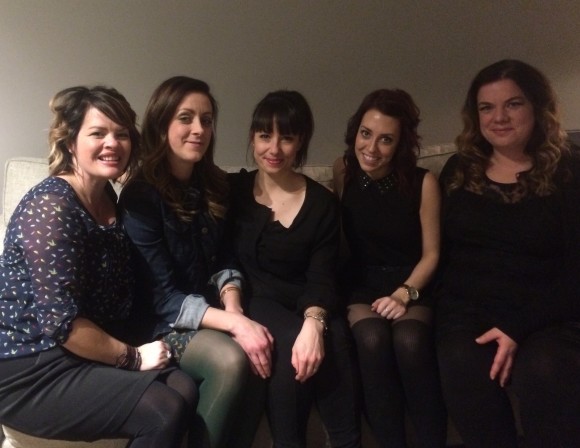 catherine
owner
i am inspired by my clients, how they look, what they are wearing, their true, unique styles. i love transcending colour and texture into their hair and watching them transform before my eyes. i have always been inspired by women that are put together with gorgeous hairstyles and simple, confident styles. i love giving men's hairstyling a different perspective from the ordinary. 26 years in the industry and inspired by my clients everyday.
carol
joined ultimate design in 2006
being part of a great team of stylists keeps me energized and excited everyday. i love keeping up with the latest trends. i have a keen eye for upcoming styles that i love implementing in the salon. i'm motivated & inspired by my clientele as well as new clients that keep me passionate about my career.
tamara
joined ultimate design in 2008
i wish i didn't have to say i get inspiration from social media, but it gives us an amazing way to connect with stylists from around the world. to see what others are creating is very inspirational.
i love color! haircolor has a way of transforming basic haircut into something amazing.
noelle
joined ultimate design in 2009
i'm inspired by the power that hair has and its ability to make a bold statement of who you are. from start to finish, i love seeing the effect that a great cut and colour has on someone. hair completes and creates a look. passion for hair has driven me from the time i was little. styling hair as a child in my grandmas salon is one of my fondest memories.
stef
joined ultimate design in 2016
i didn't realize i had a passion for hairstyling until I started hair school. i feel lucky to have found an industry where i can make people feel beautiful, hairstyling is also an amazing creative outlet for me! haircutting, styling and updo's are my favourite, but i also love the transformative power of hair color!
jian
joined ultimate design in 2020
With 8 years of experience, Jian has developed a love for colouring. From vids, to blondes and colour corrections; she loves a challenge. She finds inspiration from her talented coworkers, social media, and pop culture.
get in touch
please call to book an appointment. if you have any questions feel free to contact us!